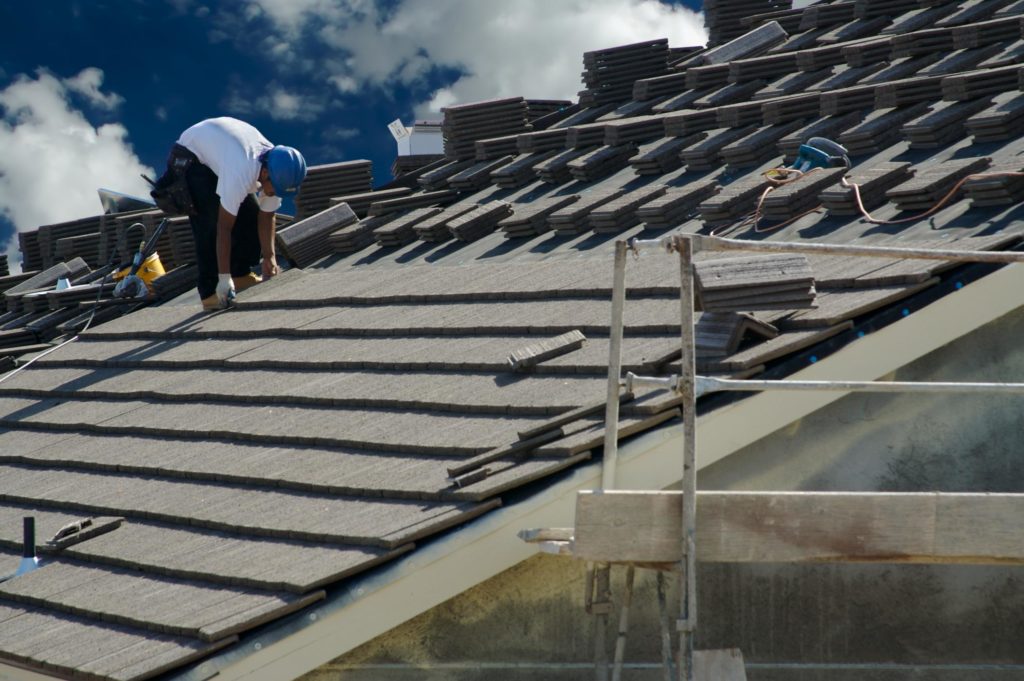 When it comes to having a proper roof installed, there are a lot of great options for your home. A roof is one of those things where the quality, and cost, of the roof are equal to how good the roof will be. With that said, there are fantastic roofing options in all budget ranges, and no matter what kind of cash you have to work with, we promise that we can give you an amazing roof. Once installed, we can also help out with maintenance, and routine cleaning, to keep your roof looking, and functioning, like new.
Material
Roofs can be made out of almost any material you can think of. The most common type of roofing is shingled roofing. These types of roof are the classic types that you see every day, where the roof is put down in layers of single shingle. But that is not where your roofing options end! If you don't like the classic shingle look, we can also give you shingles that are made out of cedar, or made out of hardened clay! And, if shingles aren't your thing at all, we can even install metal roofing.
Pitched or Flat
The question of whether to have a pitched, or flat, roof installed, is usually reserved for newer construction. However, if you are planning a complete home remodel, we can add pitched in to a flat roof, if you like the look of that. Both roofs have advantages, and disadvantages, and it really depends on your personal style. Pitched roofs help to funnel off rain water easier, but they are harder to get on to and maintain. Flat roofs can still do an adequate job of drainage, but they are also much easier to get on to and clean off yourself.
Cleaning
When it comes to cleaning your roof, it can certainly be difficult, and a little scary, to do on your own. However, cleaning the roof is something that is an absolute necessity, in order to keep your roof functioning as it should. If you feel comfortable on your roof, we advise you to clean it every few months, to make sure that major pieces of debris are not harming it. If you do not feeling comfortable getting on to your roof, which we completely understand, we are more than happy to set up a routine cleaning schedule with you.
Solar
Another option, that has gained a lot of traction in the last few years, is having solar panels installed on your roof. Solar panels do an excellent job of collecting sunlight, and then passing it down, in to your electrical system. While home solar arrays may not take care of your bill 100%, they will certainly lower your monthly utility costs. If you are interested in having solar panels installed on your roof, we can help with that. We can make sure that your roof is stable enough to support the added weight, and that it still functions, as a roof, once the panels are installed.