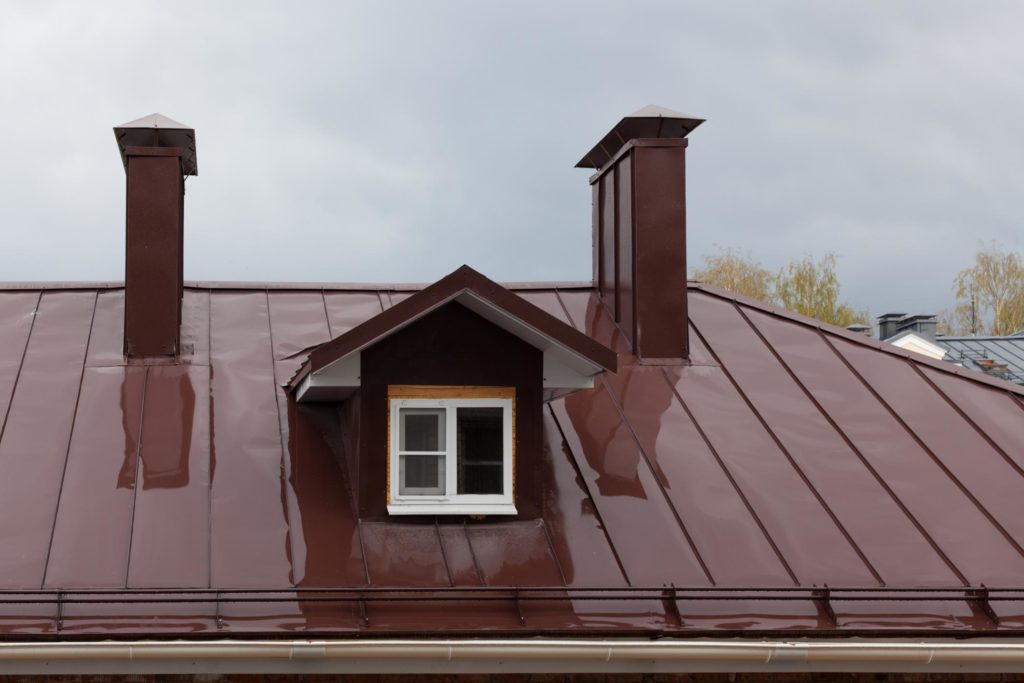 If you are actively looking for a new roof, there are several options that you have available to you. One of the options that has become more popular int he last few years, is metal roofing. Metal roofing looks incredibly modern, and on top of that, it's a sturdy choice that holds up well in all weather conditions. Metal roofing can also help lower utility costs, by deflecting heat; thus keeping the building under it cooler. Metal roofing can come in different kinds, and which ever kind you want, is totally up to you.
Metal Shingles
One of the types of metal roofing that we can install for you is metal shingle roofing. Metal shingles are exactly like the classic roofing shingle, except they are made of a light weight metal, like aluminum. These shingles do a an incredible job at whisking away water, which will keep the roof lasting longer. Metal shingles are also easy to replace, so if one gets damaged, it can be switched out for a newer one. Metal shingles give a modern twist to a very classic roofing look, and they can be installed on, both, commercial and residential buildings.
Corrugated Metal
Corrugated metal roofs are made out of large sheets of metal that have waves/ridges in them. These types of roof are very good at rain and snow/ice protection. Because the roof has ridges in it, if snow builds up on the roof, the ridges can help to melt the snow, and then drain away the water. This same principal goes for ice build ups. If you are looking for a modern roof type, that can protect you against snow, and ice, build ups, let us talk to you about installing a corrugated metal roof.
Flat Sheets
The other type of metal roofing that we can install for you is flat metal roofing. Flat metal roofing is, almost always, used on commercial buildings. This type of roofing is, as it sounds, flat sheets of metal that are placed next to each other, to form one, continuous metal surface. These metal roofs are usually built on a slight incline, so as to help with water drainage. Flat metal roofing has all the benefits of other metal roofing, with the exception that it doesn't help snow, and ice, to melt. The benefit here, though, is that flat metal roofs can be cleaned easily of snow, and ice.
Repair/Maintenance
If you have a metal roof already installed, and you need maintenance performed on it, we are here to help you out. The most common problem that we see with a metal roof, is a hole punched through it. While metal holds up exceedingly well, being battered, continuously, over time will weaken the metal plating. If you do get a hole in metal roofing, we can often patch it with a new piece of metal. A great way to ensure that this doesn't happen over, and over again, is to always have your metal roofing properly cleaned and cared for.