Can You Stay In Your House While Your Roof Is Replaced?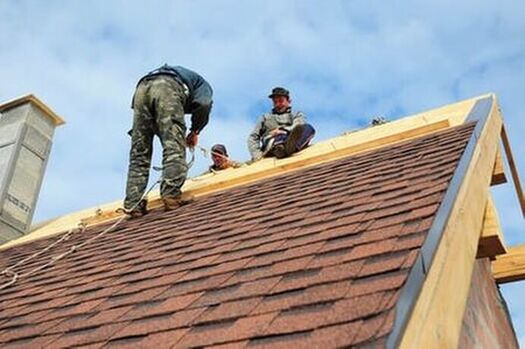 Planning to have a roof replacement? There is a lot of things to consider if you want to have
your roof replaced. Roof replacement in Wauwatosa may sound a little complicated but leave that worries to the professionals in Wauwatosa Roofing and let them guide you to your we might say, biggest home improvement.
So, the question is, can I stay in my house while the roof is being replaced? The answer is yes you can stay, but our team prioritizes the safety of our clients so you might consider some things.
First is the size of your home or the size of the roof you wish to replace. An average sized home in the US usually costs 1-3 days of labor days. So, you might consider those average days especially If you are working from home or have kids around the house. Noises and falling debris might affect your work from home setup and it might be dangerous for your kids because of debris falling off from your old roof. But if you think you won't be bothered by the mess and noise, our team is happy to be monitored and you can personally see each steps and tasks our team is rendering.
Next is you might want to ask yourself, who are the best people to talk with when you are
planning to replace your roof? Before engaging to this project, talk to a professional roofing company and let them know your specific goal. At Wauwatosa Roofing, we can give you the best quotations that will meet client satisfactory level. Our roofing standards meet the level of national requirements. From selecting the right material to assessing the projected time and many more we got you covered. Talk to us now and let us help you with your best home roofing project ever!